Computer Systems
Components and Peripherals
Back to top
Image for illustration purpose only.

Logitech G105 Gaming

Keyboard GamePanel; USB

Stock Availability (Osborne Park/Online Orders):

Out of stock, please enquire.

Product Code: KBLOG105

Manufacturers Website:

www.logitech.com
Additional Product Information
The information below is provided for browsing purposes only. Product Models and revisions change frequently and discrepancies may occur.
Logitech G105 Gaming
With LED backlighting and fully programmable G-keys, this is your essential tool for serious gaming.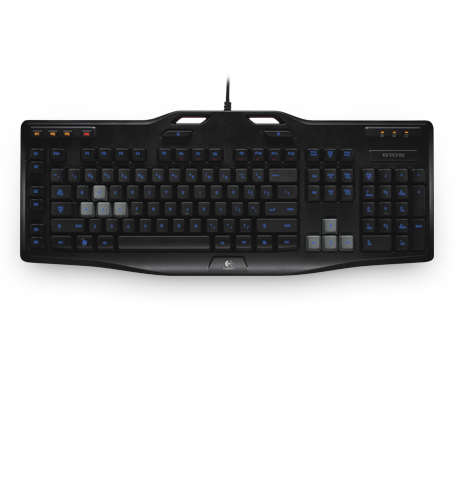 Easily locate keys—even in the dark. The backlight can be set to two different brightness levels—or turned off completely.
6 programmable G-keys*
With three macros per key, you can configure up to 18 individual functions per game, including single key presses, complex macros or intricate LUA scripts. You can also create macros on the fly.
Multi-key input
Use up to five keys at once to perform multiple—and more complex—actions.
Instant media access
Convenient one-touch controls give you instant access to volume control and media playback.
Game/desktop mode
Don't let accidents interrupt your game—easily disable the Windows/Context Menu keys.
Built for gaming
Play harder. Responsive, longer-life keys withstand demanding play. With Logitech's high quality standards and rigorous testing, the G105 is built to last.
* G-key programming requires Logitech® Gaming Software, available at logitech.com/downloads.